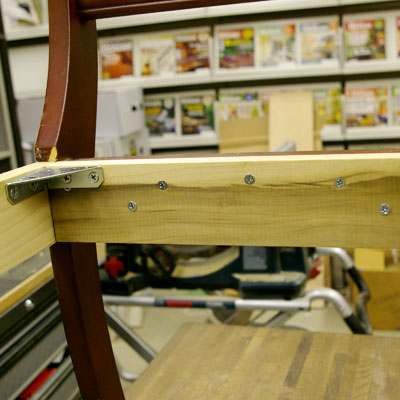 Cut the 1x4s and plywood according to the
cut list.
Drill and countersink five pilot holes in the poplar 1x4 end pieces (as shown), and use 1
¼
-inch exterior wood screws to fasten the bench ends to the inside of each chair back, where the seat previously fastened to the frame. Clamp the 1x4s for the front and back pieces of the seat frame in place, and secure them to the ends with the zinc-plated corner braces. These braces hold the frame together and provide holes so that you can later fasten the seat to the top of the bench.