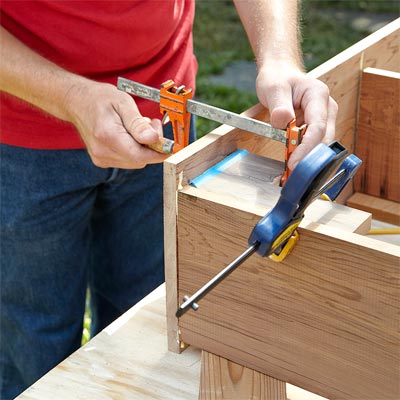 On a miter saw, chop all the pieces, save for the door slats, according to the cut list at thisoldhouse.com/bonus.
Out of scrap, cut four L-shaped blocks with right angles to help clamp the corners. Arrange the cabinet pieces with the sides and vertical divider captured by the top and bottom. They're all 1×8s except for the top, which is made of 1×10 to overhang the back slats and the closed door. Apply glue to the bottom ends of the vertical pieces, and clamp the bottom piece in place with your L-shaped blocks. Rest this assembly on
¾
-inch spacers to create the overhang for the top, then glue and clamp the top in place, as shown.