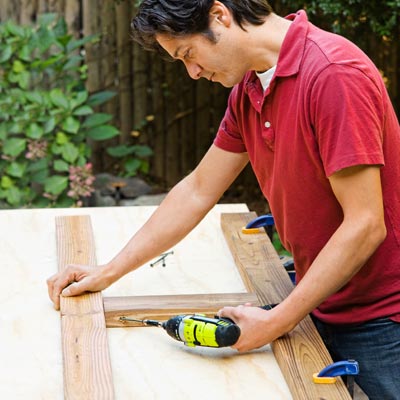 Use a miter saw to cut all the pressure-treated 2x4s to length according to the
cut list.
The front and rear of the planter frame consist of three 2x4s assembled into an H shape. Clamp the parts to a workbench with the short board centered between the two long boards, as shown. Drill four
⅛
-inch pilot holes at an angle through the center board and into the long boards. Fasten the parts with 2
½
-inch deck screws. Repeat to fabricate an identical rear frame.