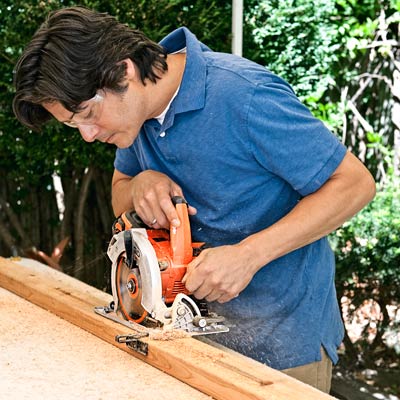 Follow this three-step sequence if you plan to connect a low-voltage landscape light fixture. If not, skip to Step 6.
Mark the centerline of the post from where it will meet the ground to its intersection with the lantern arm, 6
¼
inches from the top of the post. Use a
½
-inch spade bit and a drill/driver to bore a
½
-inch-deep hole at that intersection. To make the wiring channel, set the blade of a circular saw to
½
inch deep and make several cuts parallel to the centerline, no more than
¼
inch to either side. Do the same from the drill hole toward one edge of the board. On the lantern arm, follow the same process to continue the channel from the post; drill a similar turn hole 2 inches from the end, and cut a channel to the edge to reach the lantern.