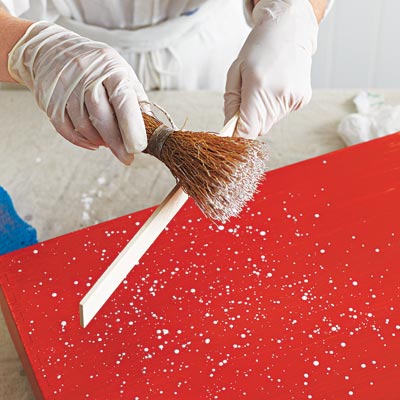 Test your technique on cardboard before moving on to your furniture pieces. Tap the brush lightly against a firmly held stick. Try to maintain the same pressure and cadence as you spatter one entire surface. Find a rhythm, and stick to it.

If you don't like the emerging pattern, simply wipe off the glaze with a wet rag and try again when the surface dries.

Once you spatter one side to your satisfaction, let it dry before turning the piece and spattering another surface.

Tip: Move closer to the surface for bigger spatters and farther away for smaller ones.