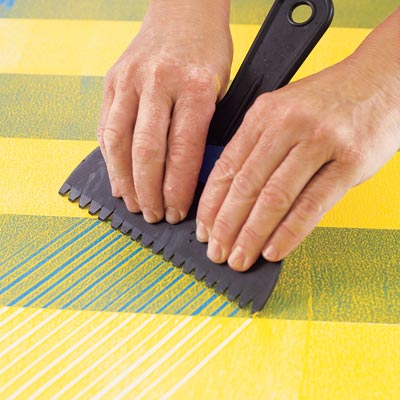 Set your comb at a 45-degree angle to the stripes and pull it steadily across the surface, cutting through the glaze. Keeping the comb at a shallow angle to the surface will help prevent scraping up the tape.

On the second pass, overlap several teeth of the comb with the first to keep the grooves parallel.

Repeat across the entire surface. If you make a mistake, just reroll and redo.