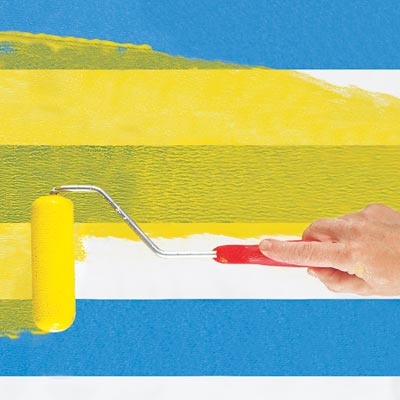 Mix equal parts clear acrylic glaze and paint, then pour into a mini roller tray.

Using a small foam roller, apply the tinted glaze to the open areas between the taped lines. Cover every bit of the exposed surface with a thick coat.

Tip:
It's always best to roll with the direction of the tape, lest you push paint beneath its edges by coming at them from a 90-degree angle.