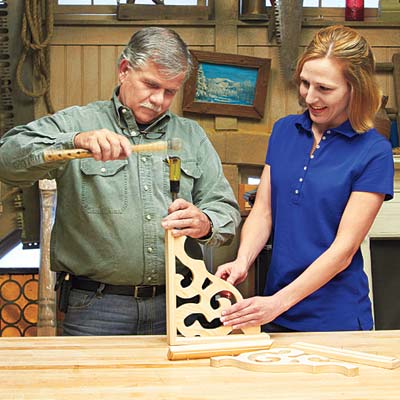 Carefully wedge a chisel between the scrollwork and the frame to break the glue's bond and loosen the nails without cracking the wood. Use a hammer to gently tap the chisel the frame away from the scrollwork.
Pro Advice
"For thinner dividers, use decorative stair brackets—or shape your own from
¼
-inch plywood. Then rout slots into the back and base to hold the brackets in place."
—Tom Silva, TOH General Contractor