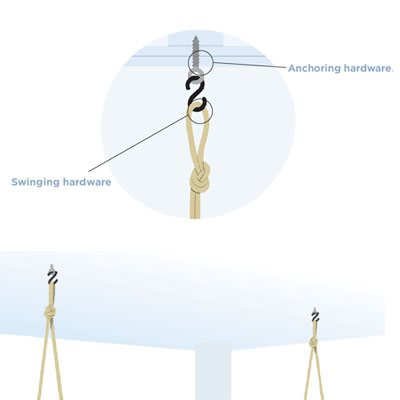 On porches without ceilings, just bore a hole all the way through the joist and insert a
½
-inch galvanized eyebolt with a locknut. Put washers at both ends and tighten down the locknut completely.
On porches with ceilings, use a
½
-inch by 5
½
-inch-long galvanized lag eyescrew with a shoulder. Embed each bolt's threads completely into solid wood. (Drill a pilot hole first to prevent splitting.)
Swinging hardware
Connect the rope or chain to the eyebolts with S-hooks, which minimize squeaks and reduce chafing or wear.