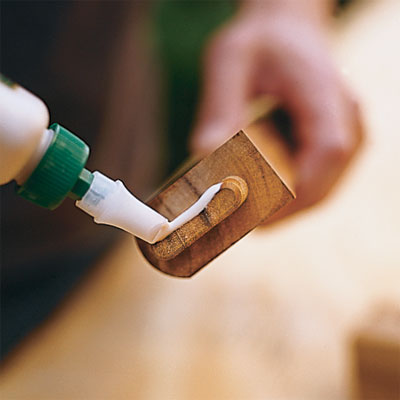 This project relies almost exclusively on mortise-and-tenon joinery, one of the oldest and strongest methods for joining wood. The tenon (the tongue) fits into the mortise (the slot). There are 15 such joints on this swing, and each one follows the same three-step procedure:

1. Apply glue to the end of a tenon.

A waterproof polyvinyl acetate (PVA) glue is recommended; we used Titebond III. Also swab glue on the inside of the mortise.