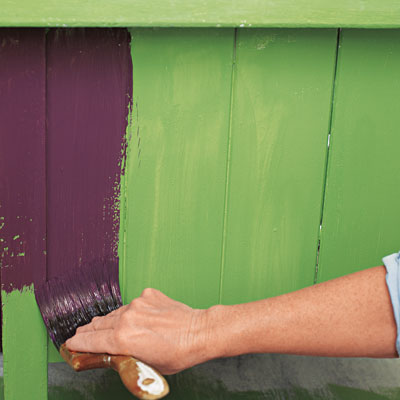 Using a clean, dry brush, apply the top-coat color in a flat finish over all the painted surfaces. Even before you're finished with the entire piece, you'll see the top coat start to shrink up and reveal the color—and history—beneath.

Let the piece cure overnight before using it.

Finally, if you're crackling a surface that will get a lot of wear and tear—such as a tabletop, a chair seat, or a step stool—finish it with a satin clear coat to keep it from chipping. Otherwise, leave it as is for the most realistic aged finish.