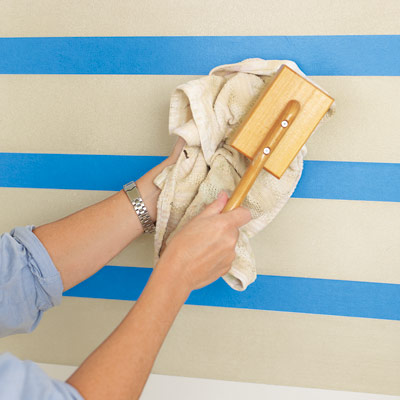 Before moving on, use a clean, dry rag to wipe glaze off your brush. Repeat this step as necessary throughout the process; if the brush is overloaded, you'll be splashing, not stippling.

Apply glaze to the next section of stripe, slightly overlapping the already textured part, and stipple it in the same way. Work left to right, top to bottom.

When you're finished, remove the tape while the glaze is still tacky to prevent the top coat from being pulled off.