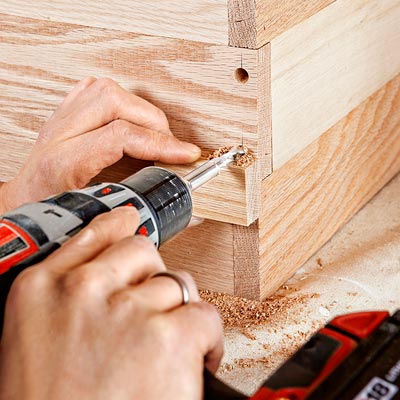 Use a combination square to mark pilot holes on the faces of the longer boards,
⅜
inch from the ends and
½
inch from the top and bottom edges. At each mark, use a
⅛
-inch bit to drill through the face and into the end of the adjacent board. Switch to the TruFit step bit and enlarge the pilot holes to accept the Miller dowels. Blow out the sawdust with a compressor or a drinking straw—a vacuum won't cut it.
Tip:
Use a square wood scrap to keep the drill bit on target (as shown), and to help keep the pilot hole straight and level.