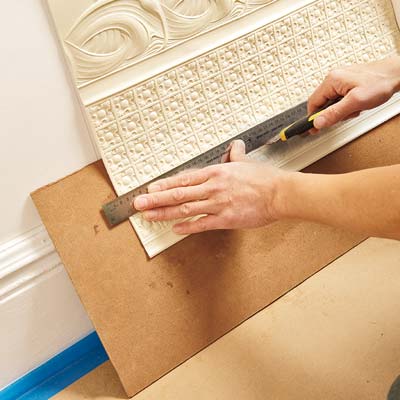 Slide a piece of hardboard behind the base of the panel, resting it against the wall as shown to create a hands-free cutting surface. Align the bottom edge of a straightedge with the marks on each side of the panel. Use a utility knife with a fresh blade to score and cut the material on the waste side. Press the bottom edge of the panel onto the wall, and smooth it down with the roller and a clean, damp cloth.

Tip
If you don't have a piece of hardboard handy, use a kitchen cutting board as a backer instead.

Install the additional panels. To fit the last panel of a run into the corner, repeat the procedure for measuring, cutting, and applying, as in Step 3.