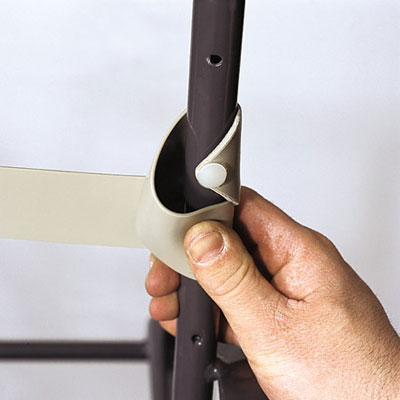 Keep tension on the strap as you push a peg through the free end and into its hole. Slide the loop up over the peg with your thumb, then let go of the strap. It will tighten as it cools. Repeat this process for all straps.
You're done reviving your vinyl strap chair. Now, see
Care and Maintenance
tips.