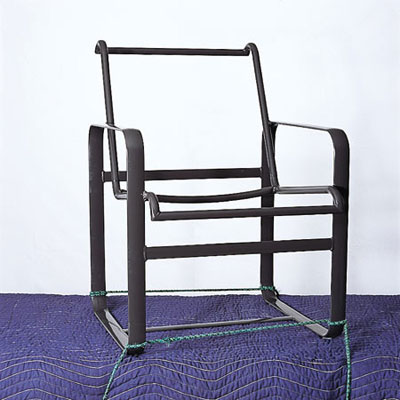 For a single-wrap strap (one with exposed plastic pegs or metal clips), measure across the frame from hole to hole with a cloth tape measure wrapping around the outside of the frame. A double-wrap strap (shown) covers the fasteners. Start at one hole, loop the tape measures fully around the frame, then pull to the opposite hole and repeat.
Buy enough straps and pegs to redo the entire piece. (Metal clips can be reused.) The supplier will cut each strap to length and punch a hole for pegs or attach edge clips on both ends.
This is the best time to retouch or repaint your frame. Go to
Frame Touch-Up Techniques
for how-to and tips.