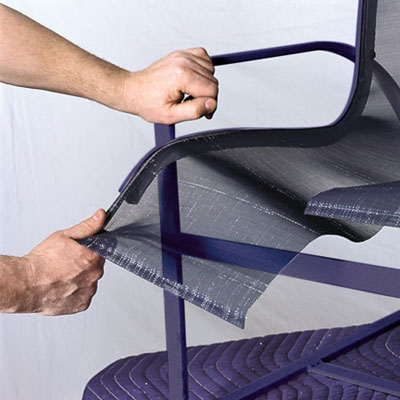 Slide the two halves of the sling out of their tracks in the chair's rails. Loosen but don't remove the bolts that attach the rails to the chair frame, then pop out the spreader bar.
This is the best time to retouch or repaint your frame. Go to
Frame Touch-Up Techniques
for how-to and tips.