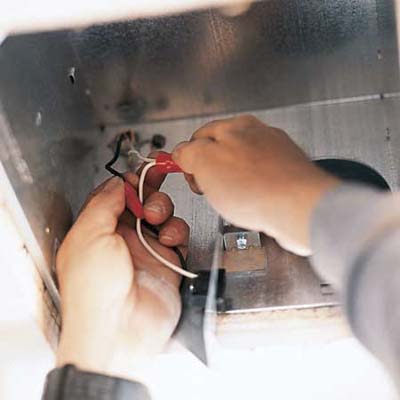 From the bathroom, unscrew and remove the blower motor from the vent fan housing. Save the screws.

Next, unscrew the built-in receptacle from inside the housing to expose its wiring. Again, save the screws.

Use wire nuts to join same-color wires with the ones from the electrical cable you fed into the housing in Step 5: white to white, black to black.

Wrap the bare copper wire under the green grounding screw inside the housing and tighten the screw. Place the electrical receptacle back into position and secure it with the two screws removed from it earlier.