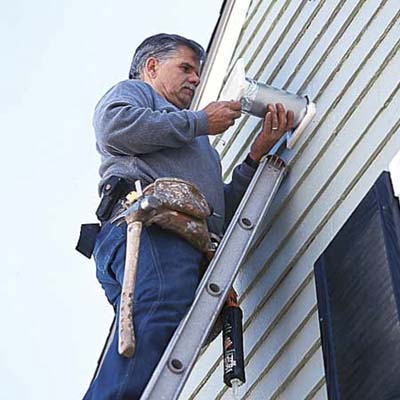 Fasten the 12-inch-long connector duct to the wall cap with foil duct tape.
From outside, slide the wall cap into the duct hole and push it tight against the house siding. Cut a foam-rubber gasket to fit into any spaces where the wall cap doesn't contact the siding.
Remove the wall cap and apply a bead of silicone adhesive to the siding and gasket around the hole.
Slide the wall cap into the hole and press it against the siding. Secure it to the siding with four 1
½
-inch stainless steel screws.