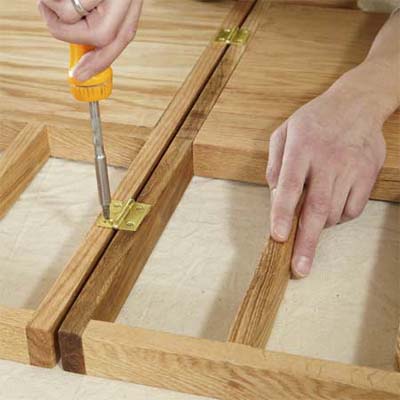 Repeat steps 1 through 11 to create additional sections of your gate as needed.
Attach the sections to each other by screwing three 1
½
-by-
¾
-inch butt hinges to their back sides, at the top, center, and bottom. (You could mortise in the hinges, but it's not required.)
Once all sections are complete, fill nail holes with wood filler and sand the assembly with a fine-grit paper. You have several finish options: If you want to let the wood grain show through, simply apply a coat of tung oil with a rag. If you prefer a stained finish, give the gate a coat of sanding sealer to even out the wood's tone, then apply a water-based stain and seal it with shellac or an acrylic clear-coat. Or prime and paint the gate with a latex-based product.