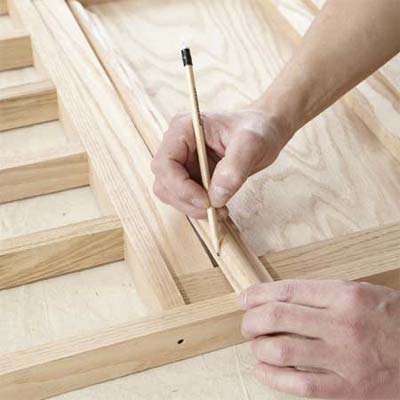 Miter the ends of the first piece of trim at a 45-degree angle so that the longer back edge is equal to the length of a rail. Miter one end of the second piece, which will lie against the inside edge of a stile. Holding the mitered corners together, mark the cut on the opposite end of the second piece of trim to fit.

Continue cutting the trim to size, working your way around the frame, until all the mitered pieces fit inside the rails and stiles. Install the trim using 1-inch pin nails by nailing through the trim and into the rails and stiles.

TIP: To conceal the nail heads, place the nailer's tip in the deepest spot in the trim's profile.