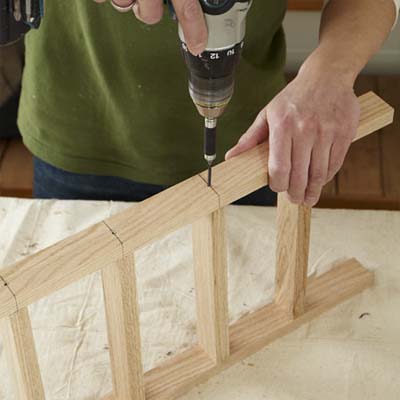 Using a drill/driver fitted with a 3/32-inch bit, make pilot holes through the crosspieces and into the ends of the spindles. Sink 1
½
-inch finish screws into the pilot holes until the screw heads sit slightly below the surface.
Apply a thin coat of glue to the ends of the crosspieces, and position the legs so they're flush with the top edge of the top crosspiece, then clamp them in place. Drill 3/32-inch pilot holes through the legs and into the ends of the crosspieces, then use 1
½
-inch screws to attach the legs to the assembly through the pilot holes.