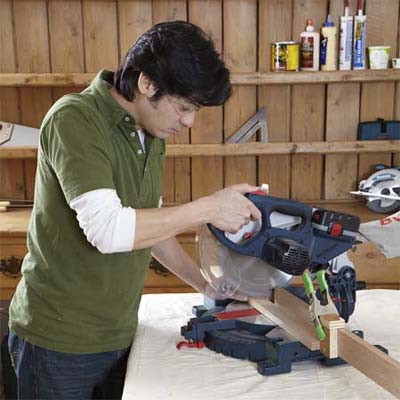 Milled hardwood has sharp edges that can cut your hands while you work, so before making any cuts, dull the edges of the lumber by passing a piece of medium-grit sandpaper over the edges a few times.
Using a miter saw, cut 1x2s to length according to the cut list. Using a circular saw, cut
½
-inch oak plywood to size, using a straightedge as a guide.