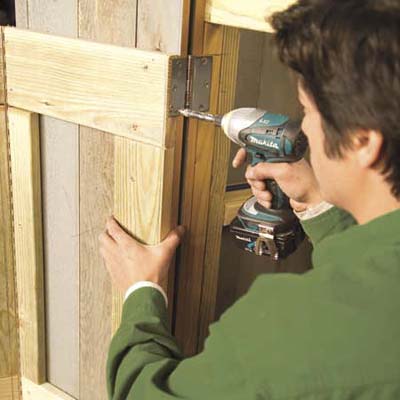 Install a 30-inch piano hinge between the pairs of doors, knuckle facing the inside framing. Rest each bifold door on a scrap piece of siding as you attach it to the inside edges of the opening, thus leaving a
¾
-inch gap at the base. Use two 4-inch door hinges on each side.
Attach a scrap 2x4 near the top of each door framing with a single 2
½
-inch screw. When the doors are closed, lift the lids to spin these blocks behind the front crosspiece and lock the doors.