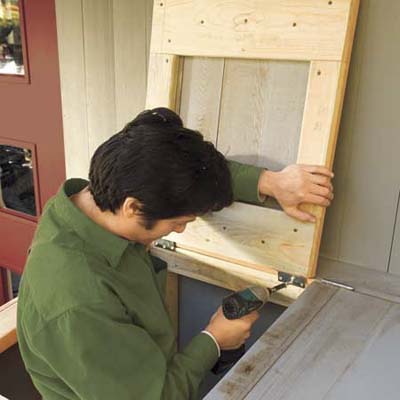 Rip down siding boards to cap the exposed framing at the front of the shed frame (sheathing included), on top of the back crosspiece, and on the sides of the roof framing. Glue and face-nail the front caps before attaching the top caps.

Install two 4-inch door hinges to the top edge of each of the three lids. Set each door in place, and install the hinges through the back crosspiece.

Tip: When hanging a door, lift its top outside corner a hair before screwing on the hinge. This will throw off the balance of the door enough to make it more likely to swing closed when left unattended.