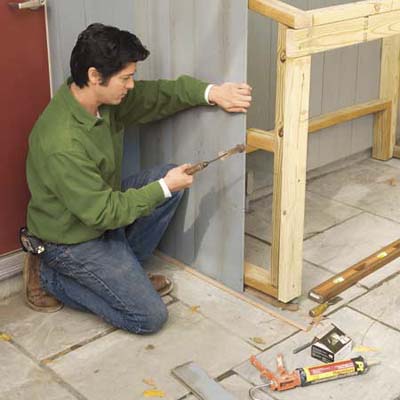 Apply more adhesive to the next part of the frame. Slide the second board's groove over the tongue of the first board and nail it in place through the tongue. Install the rest of the boards this way, leaving the excess above the roofline.

Mark the overhang of the last board flush with the face of the frame, and rip the board to width. Nail it in place through the face, and set the nails below the surface.

Sheathe the other side of the shed in the same manner.

Tip: If you're having trouble closing the seam between tongue- and-groove boards, take a scrap of the material, slide the groove over the tongue of the piece you're trying to fit, and tap the scrap. This protects the tongue of the installed board from being damaged by the hammer's blows.