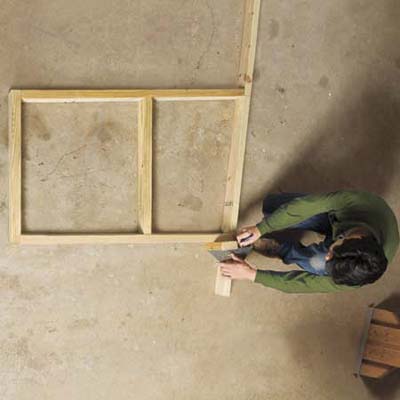 Put the legs back down on the ground in their original position. Cut a 33-inch-long piece to fit between them as a middle brace.
Place a scrap 2x4 on end against the front leg to represent the crosspiece that will later connect the two side frames. Butt another 2x4 over the tops of the legs. Mark the 2x4 to length at the outside of the assembled framing, using a Speed Square to transfer the leg angles. Cut the 2x4 at these angles.
Screw the base, legs, and middle brace together with 3
½
-inch deck screws. Attach the top flush at the back and hanging over at the front.
Duplicate this framing assembly for the other side of the shed.