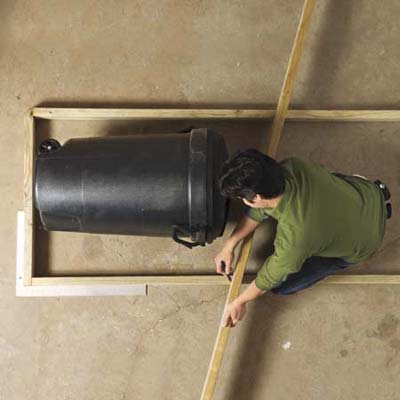 This shed can house up to three 32-gallon trash cans (24 inches wide by 33 inches high), but you can adjust it for any size container by setting the container on its side and laying out the framing around it.

For the base, cut a 2x4 to 36 inches with a jigsaw.

Set two 2x4s on the ground, parallel to each other and ends butted against the base. These are the legs of the side frame. Square up the corners. Mark the front leg at 42 inches from the base and the back leg at 48 inches.

Lay another 2x4 on edge across the legs at the marks. This represents the shed roof, which will have just under a 10-degree pitch to direct water away from the house. Transfer the angle to the legs.