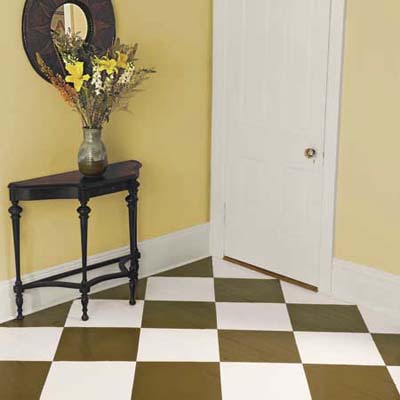 Porch and floor paint is very durable, but for high-traffic areas consider topping the 
floor with a coat of polyurethane. After the paint has dried for a full day, use a roller to apply the finish evenly across the floor. If you plan to add a second coat of paint, lightly sand the first coat before putting the second one down.

Tip: The higher the gloss on paint or polyurethane, the more durable it is. If you want the resilience of high gloss without the shine, put on a top coat of satin polyurethane to tone down the gloss.