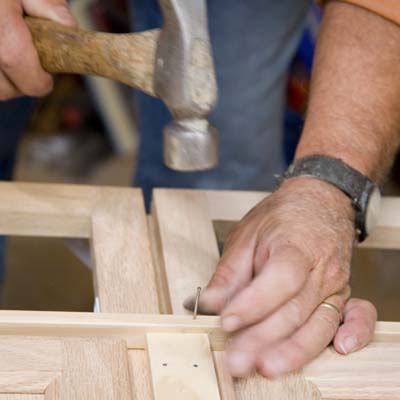 Cut a
½
x1 lattice strip 1 inch longer than the width of the joined cabinets. Attach it horizontally, on edge below the drawers, using finish nails.
To cover up the spacers and exposed plywood edges between the cabinets and at the ends, attach vertical
½
x2 stiles cut to size above and below the strip you just attached.