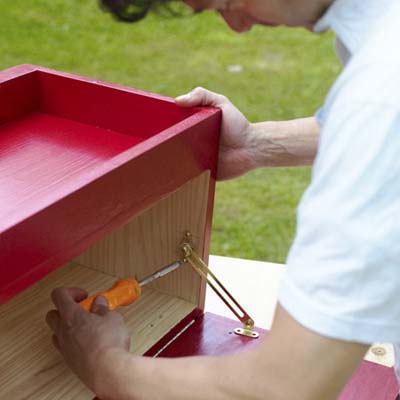 Install the door slide to the inside wall of the box and inside of the door.

Attach a magnetic door catch to the underside of the top of the box and the inside of the door to hold the door closed.

Install a door handle on the front of the door near the top. Place the tray on the box and set the bowls in place.