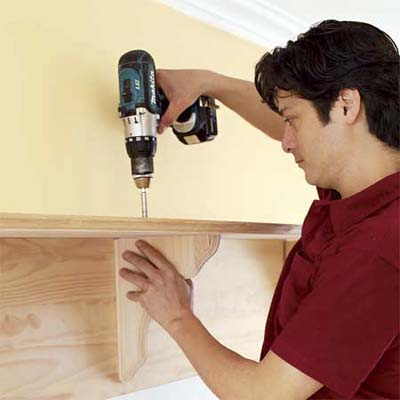 Trim the front and sides of a 6-foot-long stock 1x12 shelving board with decorative shoe molding mitered at the corners. Glue and nail the molding on with 2d finish nails.

Set the shelf on the brackets and tight against the wall. Secure it to the brackets with 2-inch trim-head screws.

Cut a strip of decorative shoe molding, mitered with outside corners, to fit the full length of the fascia board. Turn it upside down (fat end up). Nail it over the seam between the 1x4 and fascia. Caulk returns on the ends to wrap the fascia.