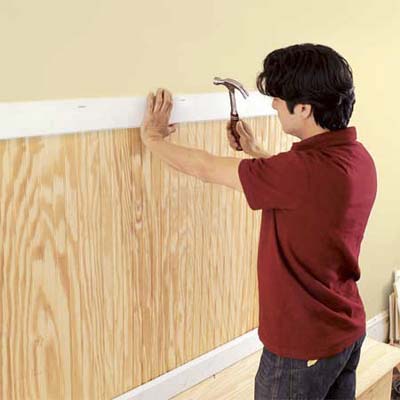 Finish the edges and layer trim at the top and bottom of the beadboard paneling to create a stepped-down profile. You'll need to make 45-degree mitered returns on either side to finish the ends.

Cut two 4-foot strips of parting bead. Caulk them to the beadboard sides and to the wall. Tack them with 3d nails.

Cut two pieces of 1x4 to fit between the outside edges of the beadboard assembly. Miter the pieces for outside corners, with the back of the board running the full width of the beadboard and parting bead, and the front extending past the parting bead edging. Attach the boards at the top and bottom of the beadboard with 3d finish nails.