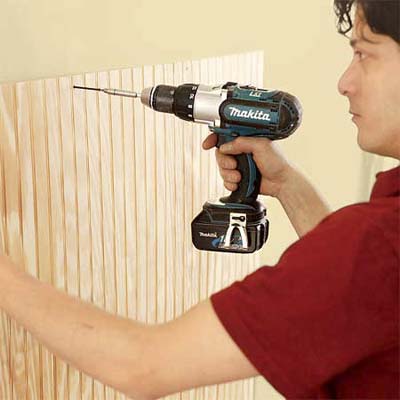 Since the beads on a 4x8 sheet of this plywood run lengthwise, you need to cut the sheet into two 4-foot pieces with a circular saw, then set the pieces side by side on the wall to fill the full 6-foot width of the bench.

Mark a level line on the wall 4 feet up from the seat. Hold the two panels in place next to each other at the line, making sure the rabbets at their edges overlap, and position the seam between them over a stud. You want the seam to fall on a stud so that you have something to screw the edges to.

Mark the interior edges of the base box onto each end of the beadboard. Rip the two panels at these marks.

Secure the panels to the wall using adhesive caulk applied 1 inch from the edges and in a zigzag across the field, and 2-inch trim-head screws driven into the studs.