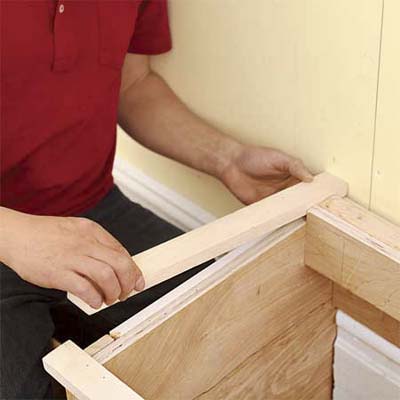 Cut a piece of 1x2 to 71 inches. Glue and nail it to the top edge of the box front with 3d finish nails.
Cut two pieces to 16
¼
inches and use them to cap the sides. The side caps should now sit flush with the 2x4 assembly secured to the wall.
Trim the base of the box using 3/4-inch quarter-round molding mitered 45 degrees at the corner joints.