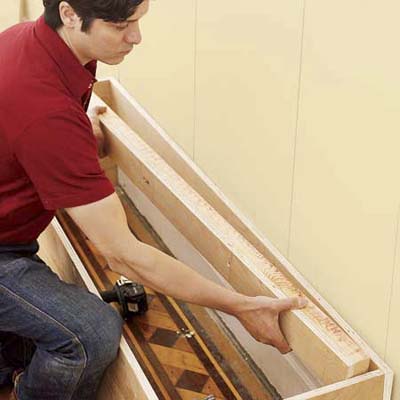 Using a miter saw, cut a 2x4 to 68 inches, the inside width of the box. Cut a 3
½
-inch-wide strip of plywood to the same length. Screw the pieces together with 15/8-inch deck screws.
Position the 2x4 assembly along the back of the box, 3/4 inch proud of the top edge. Screw it on, through the box and into the studs, using 3
½
-inch deck screws. This piece will later be hidden by a plywood strip and molding.
Screw L-brackets inside the box and to the floor, three inside the front edge and two on each side, to hold the box in place.