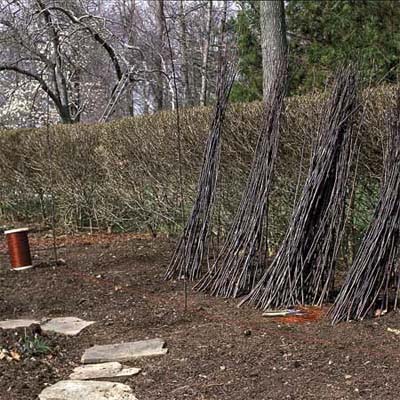 Sort sticks by length; use the longest ones first. Cut lightweight twine into a bunch of 5- to 6-inch lengths and set aside. Push support sticks straight into the ground, 6 inches deep, at each end of the trellis and in the middle. Fasten twine to the supports at either end, just above the ground, as a guide for keeping a straight line. Then cut measuring sticks, one 5 inches for spacing, one 3 feet as a height check.

Homeowner Tip: Thyrza Whittemore, Middlebury, Conn. says,
"For quantities of sticks, offer to pick up prunings from a local landscaper or orchardist in early spring. Their disposal problem could become your treasure trove."