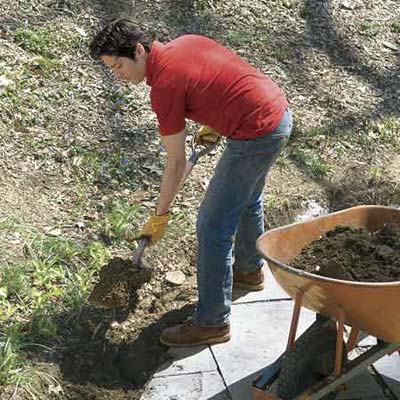 Using a spade and starting at the low point of any slope, dig a trench at least 6 inches deep or until you reach beyond the loamy topsoil to the lighter-colored soil beneath. Measure off of the level line to keep the base of the trench level as you excavate the area.
More: Digging Do's and Dont's
TOH Expert Tip:
Have a wheelbarrow or tarp handy as you dig to help you cart away the soil while protecting the patio or lawn.