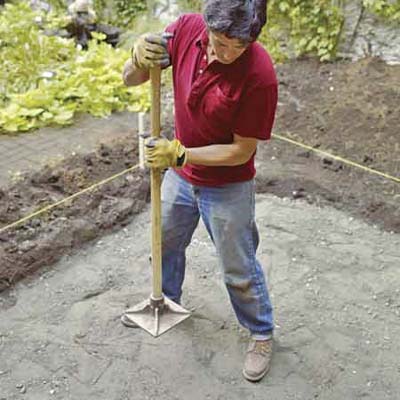 A patio is only as sturdy as the layers beneath it. Even in a natural design like this one, a sturdy base that drains well will prevent stone edges from popping up and creating a tripping hazard.
Fill the excavated area with 3 inches of paver base. Using a hand tamper or compactor, pack the base, keeping it graded to the slope of the mason's lines. Continue laying 3-inch layers of base and tamping it until the surface measures 2
½
inches below the desired finished patio height.