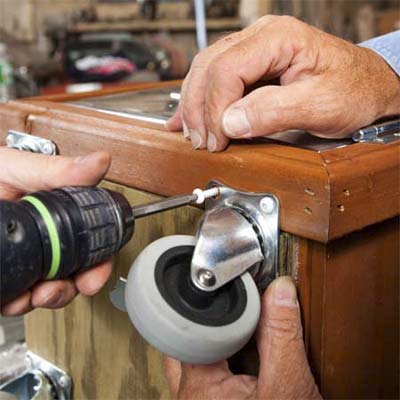 Using a drill/driver and 1-inch screws, secure the handles to the doors and the hooks to the sides of the cabinet.

If your planters have a rim, fill the space on the bottom of the cart with a piece of plywood to create a large, flush surface. Shim the plywood if necessary.

Attach locking casters—to ensure you're stand won't roll while you're working—no more than 1/2 inch in from each corner of the base. This placement will keep the cart's base wide enough to prevent tipping.