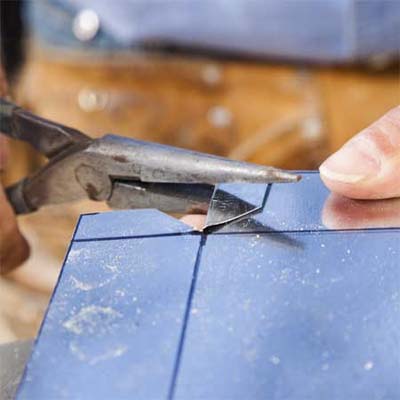 Using tin snips, cut three pieces of sheet metal, each 3 inches larger than the top and two doors.
Center each piece of plywood on the metal and trace it with a marker, extending the lines to the edge of the metal.
Make a 45-degree relief cut at each corner. Measure
½
-inch in from the sides of the corner and make two more cuts to remove the excess metal. Using needlenose pliers, fold the corners over and crease them flat.