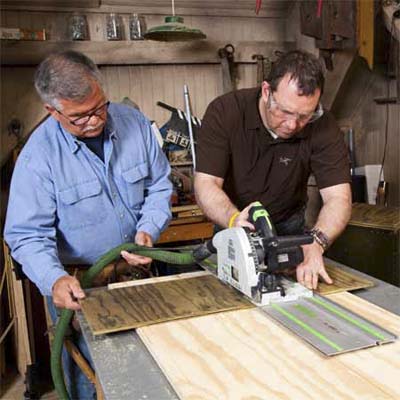 Using a circular saw with a guide, cut two pieces of plywood for the top. Make the pieces 1 inch larger all around than the dimensions of one of the planter's sides.
Stack the pieces. Using a drill/driver, fasten them together with 1-inch deck screws.
Measure and cut two plywood pieces
¾
inch smaller than the planter's opening to make the two doors.