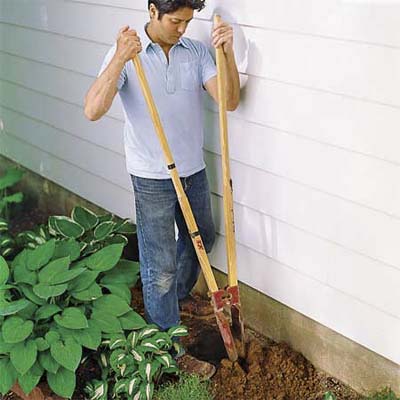 To make sure that no climbing plants attach themselves to your siding, position the trellis 1 to 2 feet away from the house. This will also give you access to the back of the trellis for pruning and maintenance, and allow air to circulate to the plants.
Measure the distance between the centers of the uprights, and mark their locations on the ground. Using a posthole digger, make holes for the posts deep enough to clear the frost line. Pour 6 inches of
¾
-inch gravel into the bottom of each hole for drainage. Tamp the gravel.
Pro Tip:
Use tape to mark the digger's handles at the depth you want your holes to be so that you won't have to keep stopping to measure.