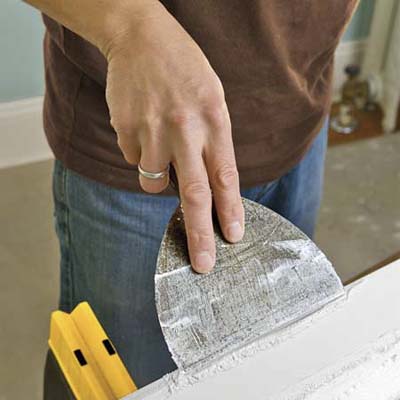 The crown adheres to the wall with joint compound, but using too much will allow it to slide down the wall. As the compound sets, support long runs of molding with 8d nails.
Using a 6-inch putty knife, spread a
½
-inch bead of joint compound the length of the molding along the top and bottom edges. Spread mud liberally on each cut end.