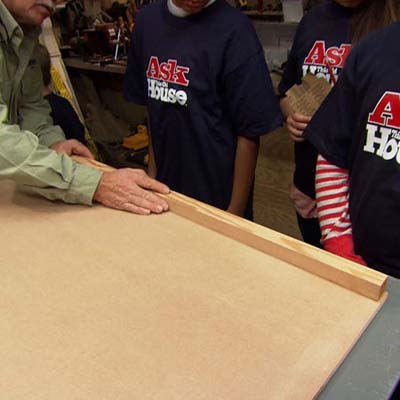 Line up the deck balusters along the edges of a sheet of MDF. Mark them to fit around the entire sheet, corner to corner and flush with the edges.

Using a miter box and backsaw, cut the balusters to length.

Tom Silva says: "Using a miter box is a great way for kids to learn how to saw properly. It controls their movements and teaches them to let the saw do the work."