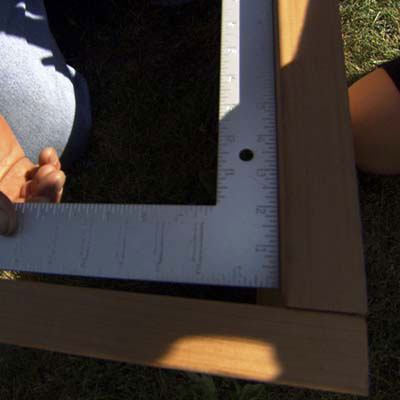 With the four sides assembled, place a framing square in each corner, one at a time, and adjust the frame until the corner lines up square. After aligning the entire frame, check all four corners again with the framing square.

Roger Cook says: "The great thing about a raised garden is that you can put in the 
perfect soil for whatever you want to grow."