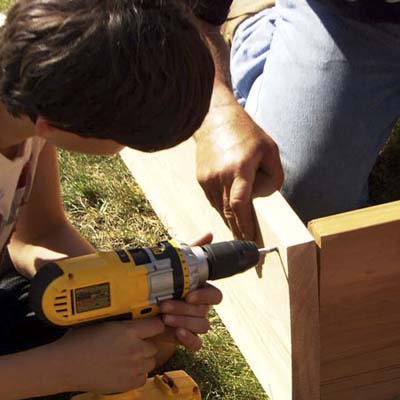 Using a jigsaw or circular saw, cut an 8-foot length of 2x10 cedar in half.

Hold one of the 10-foot 2x10s on edge, and butt the end of a 4-foot 2x10 up to it so that the face of the longer board overlaps the end of the shorter board. Using the drill/driver, sink three 3-inch screws through the face of the long side and into the end 
of the short side.

Attach the other sides together, using three 3-inch screws on each corner and overlapping the long sides over the short sides.