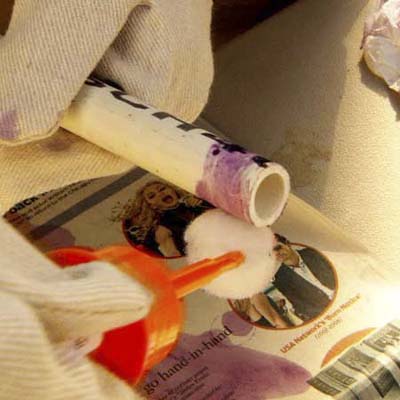 Line up the pipe sections and connectors in the order in which they will be assembled: solid end cap, 18-inch piece, tee, 78-inch piece, and the 2-inch piece connected to the leg of the tee.

Using PVC pipe cleaner, clean both parts of each connection: the outside of the pipe and the inside of the fitting. One by one, glue the connections together with PVC pipe cement, holding the parts together for a few seconds as the cement sets.

NOTE: Always work in a well-ventilated area when working with pipe cement.