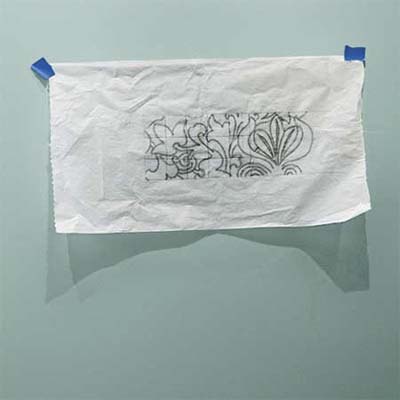 Using a pencil and tracing paper, borrow a pattern from a book or a piece of wallpaper, fabric, or even gift wrap. If the design is on an object, like a rug, take a photo, make a photocopy, and enlarge it. Trace the largest shapes, and make the pattern wider than it is tall so that it can wrap the room like a mural. Avoid repetitions.
Free Template:
Download a design
like the one shown here. Our template is designed for easy printing on an 8
½
-by-11-inch piece of paper. You can enlarge it, if you'd like, by photocopying it onto larger paper.