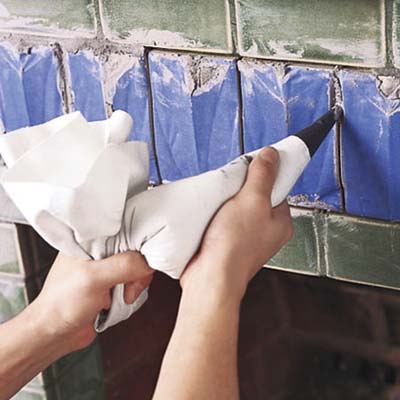 To grout the art tiles, load the mix into a grout bag and squeeze it into the joints.

Let the grout dry for 30 to 60 minutes or until firm to the touch. Dampen a grout sponge and wipe the tiles in a circular motion to clean off the excess. Let the grout dry overnight.

Using a clean cloth, buff the face of the tiles to remove the white haze. Reinstall the mantel and use a caulk gun to caulk between the outer edge of the tile and the mantel's inner edge. Allow the tile to cure for another two or three days before building a fire.

TOH Tip: Mist the grout with a spray bottle occasionally to keep it from cracking as it dries.